What is Idea Mapping?
Idea Mapping is a powerful whole-brained visual thinking tool that enhances memory, note-taking skills, thought organization, planning, creativity, and communication. It uses color, keywords, lines and images to connect thoughts associatively. Idea Maps are the natural expression of the way the brain processes information associatively. (See more examples on this site and many more on the Idea Mapping Blog.)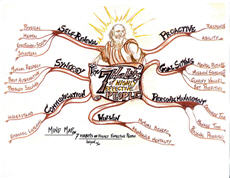 Idea Mapping is a simple and profound tool that helps individuals and organizations improve productivity, clarify thinking, save time, and enhance learning, while simultaneously producing incredible results. An Idea Map is a colorful, single-page diagram that visually captures ideas in a non-linear format and engages both hemispheres of the brain. This technique gives people the increased ability to more competently plan, organize, communicate, remember, innovate, and learn -- and accomplish these faster than ever before!
This approach frees you to think, see, and understand the whole picture far more efficiently than when using a multi-page, linear document outlining the same information. The associative process that Idea Mapping uses is easy to learn. Ready to get started? Watch an Idea Mapping Video Clip of Jamie creating an Idea Map during a TV interview.
How Can You Learn to Idea Map Successfully?
Take an Idea Mapping Workshop taught by author Jamie Nast. For more information about Idea Mapping Courses, see the Idea Mapping Workshop Course Abstract. Not only will you learn how to create idea maps, but you will experience learning other skills that most adults believe to be impossible -- including "learning how to learn!"
"Being adaptable in a flat world, knowing how to "learn how to learn," will be one of the most important assets any worker can have..."
Thomas Friedman -- Author of The World is Flat, page 239
Idea Mapping Workshops can be followed by an Idea Mapping Certification Course that will give you the necessary skills to teach Idea Mapping as part of your business or give you a much deeper understanding of the workshop content and creating Idea Maps.
Read the Idea Mapping book which teaches readers how to create and read idea maps, describes the three keys to developing idea maps, and guides readers in overcoming potential obstacles when initially learning this skill. Idea Mapping (John Wiley & Sons, Inc., September 2006) includes a wide array of actual maps (and the stories behind them) created and used by 21 successful business people around the globe.

Whether you're an overwhelmed businessperson, an overworked entrepreneur, or someone who just wants to solve problems better and faster, Idea Mapping is a perfect guide for anyone who wants to work more efficiently -- and achieve success in business and life. Jamie Nast brings her practical workshop right to the reader.
A CD-Rom (PC or MAC) is packaged with each Idea Mapping book and includes: a 21-day trial version of MindManager software by Mindjet (the world's most successful mind mapping software provider), Flash demos that show this product in action, and PDFs that provide more information on how to use the software, as well as information on how others have used it themselves.
To help you discover how to Idea Map faster and increase your knowledge level, we offer: a Client Idea Maps area displaying your own Idea Maps or your fellow idea mappers' creations, and an idea mapping forum to then discuss your accomplishments.
Remember to check out our first custom-designed Idea Mapping Kit which will equip you with all the material needed to get started!
"Jamie Nast's work in Idea Mapping enables those with creative minds to clearly lay out their thinking process and those who are more process-minded to become creative. If your organization is looking for a pragmatic, step-by-step guide to this valuable tool of Idea Mapping, this is it."
Chris Brown - Executive Vice President,
DTE Energy Resources, Ann Arbor, Michigan

"Jamie Nast shows you a revolutionary method to capture your thinking processes.  Don't underestimate the simplicity of Idea Mapping because therein lies its genius.  
Scott Hagwood -- Four-time USA Memory Champion
Author of Memory Power
Idea Mapping Blog Updates
Nov 04 15

Name Tent Activity for Boeing Workshops. Can you guess these names?
I recently taught 8 2-day Idea Mapping Workshops at Boeing. For those of you who have been through this workshop, you know the class starts out immediately with an activity similar to the game of Concentration. Each workshop participant is asked to draw a picture of their name using color, images, numbers and either adding [...]



Sep 25 15

Photos From Idea Mapping Workshop 1 of 2 at Boeing This Week
This week I'm in Everett, WA  teaching two 2-day Idea Mapping workshops for Boeing. Great time had by all during the first class, so I thought I would share a few photos. Jenny was capturing ideas for the group Idea Mapping activity in the first photo. A little bit of craziness in the second photo. [...]



Sep 16 15

Idea Map 476 – AGT Top Ten Finalists. Who will win $1 million tonight?
Who was your favorite AGT act this season?



Sep 14 15

Jamie Nast Interviewed by Biggerplate's Liam Hughes on this Google Hangout
[There is a video that cannot be displayed in this feed. Visit the blog entry to see the video.] If you didn't get a chance to see this interview, you may want to check it out. Liam has changed his monthly hangout format and is now interviewing mind mapping practitioners. I was honored to be [...]



Aug 25 15

Part 3 of Introducing the First Idea Mapping Guest Blogger – Chris Kordick
Part 1 of this interview was posted on August 12, 2015 and part 2 was posted on August 15, 2015. This is the third of three posts about Chris Kordick who is the first Idea Mapping Guest blogger. Currently Chris is in his first year of med school at Lake Erie College of Osteopathic Medicine. Following are questions 8-10 of [...]



Aug 22 15

Idea Map 475 – Fancy Garlic Bread Recipe
This is one of our favorite summer recipes. I use fresh tomatoes and peppers from our organic garden and a fresh bread. Delicious appetizer!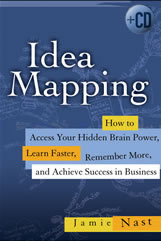 Order from Amazon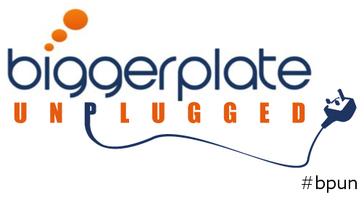 Biggerplate Unplugged
The Mind Map Conference
Watch this space for
their next event!
info & registration

3-Page Idea Mapping article from Purdue University's quarterly Krannert Magazine for alumni of the School of Management.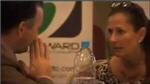 3-Minute YouTube Video from Idea Mapping Workshop in Jordan
The next public Idea Mapping Workshop is scheduled for Dec 3-4, 2014 in
Palm Beach, FL.
Certification Workshop for Idea Mapping Instructors Dec 3-7, 2014
in Palm Beach, FL
See certification process
and prerequisites.
Project Management Professionals(PMPs)
can earn 15 PDUs by attending the
Idea Mapping Workshop and reporting PDUs under Category 4 -"Other Providers"

Get this custom-designed
Idea Mapping Kit

NEW MEMORY WORKSHOPS!
These 1-day workshops are now available for your company. See the abstracts for Memory Power or Memory & Speed Reading courses.
For New Idea Maps each week, hints, and lots of Idea Mapping fun visit the
Press, Articles & Events
For info on Idea Mapping and Mind Mapping Articles, TV appearances, and Webinars. Watch Jamie's BCTV appearance where she creates an idea map for viewers.
Photos of Idea Mapping
workshops and related items can be viewed here.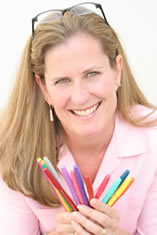 "Please join me for an Idea Mapping Workshop soon! In addition to having fun, you'll learn many other valuable skills in addition to Idea Mapping -- skills you can immediately apply to your business and life."
Jamie